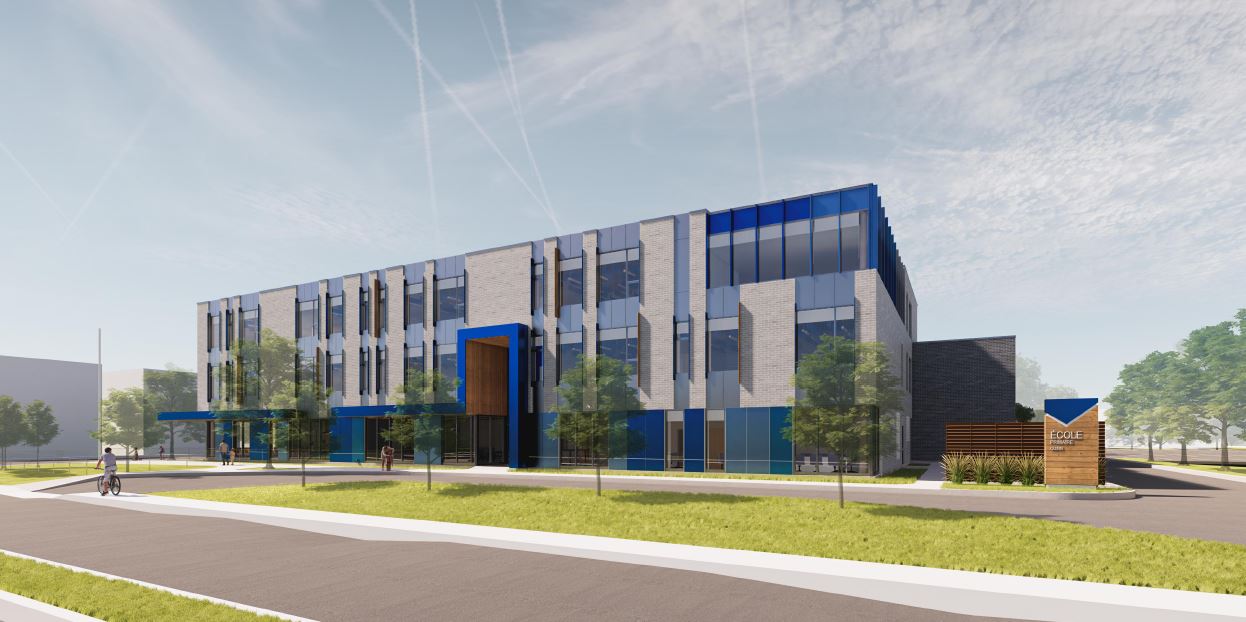 LE GROUPE CIBS HAS WON THE TENDER FOR THE CONSTRUCTION OF THE NEW QUINN STREET ELEMENTARY SCHOOL IN LONGUEUIL
Longueuil
The project will roll out in two phases: the demolition of the existing building and the construction of the new school.
The building will eventually offer 22 classrooms: a 4-year kindergarten class, three 5-year kindergarten classes and 18 elementary-level classes.
The three-storey school will accommodate approximately 500 students. It will also include a gymnasium, multi-purpose rooms, collaborative spaces, an atrium, an educational and community kitchen, childcare facilities and an indoor courtyard. In addition, the schoolyard will offer outdoor classroom space, play structures, a race track and a synthetic field. Trees will also be planted.
Demolition and construction work is scheduled to begin in the spring of 2023, with a planned opening date in 2025. The architectural firms Barin et Ruccolo Faubert, Turquoise Design, the consortium formed by Cima+ and GBI, as well as Le Groupe CIBS, will participate in the realization of this project.